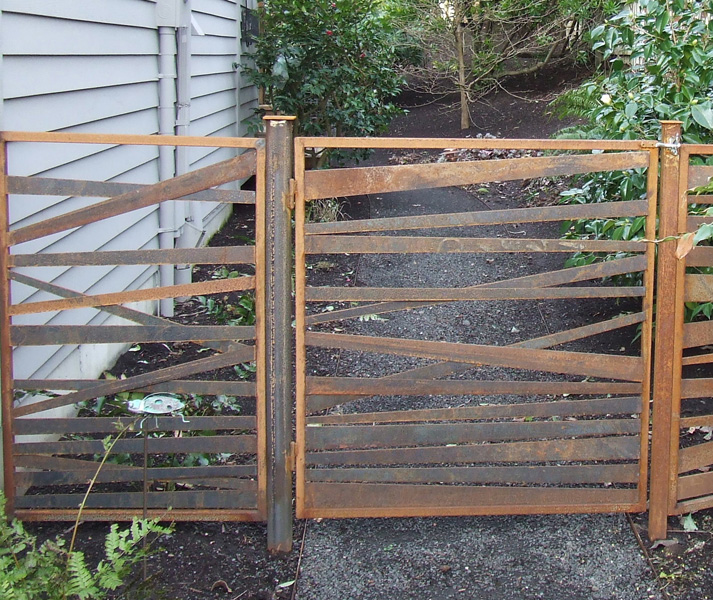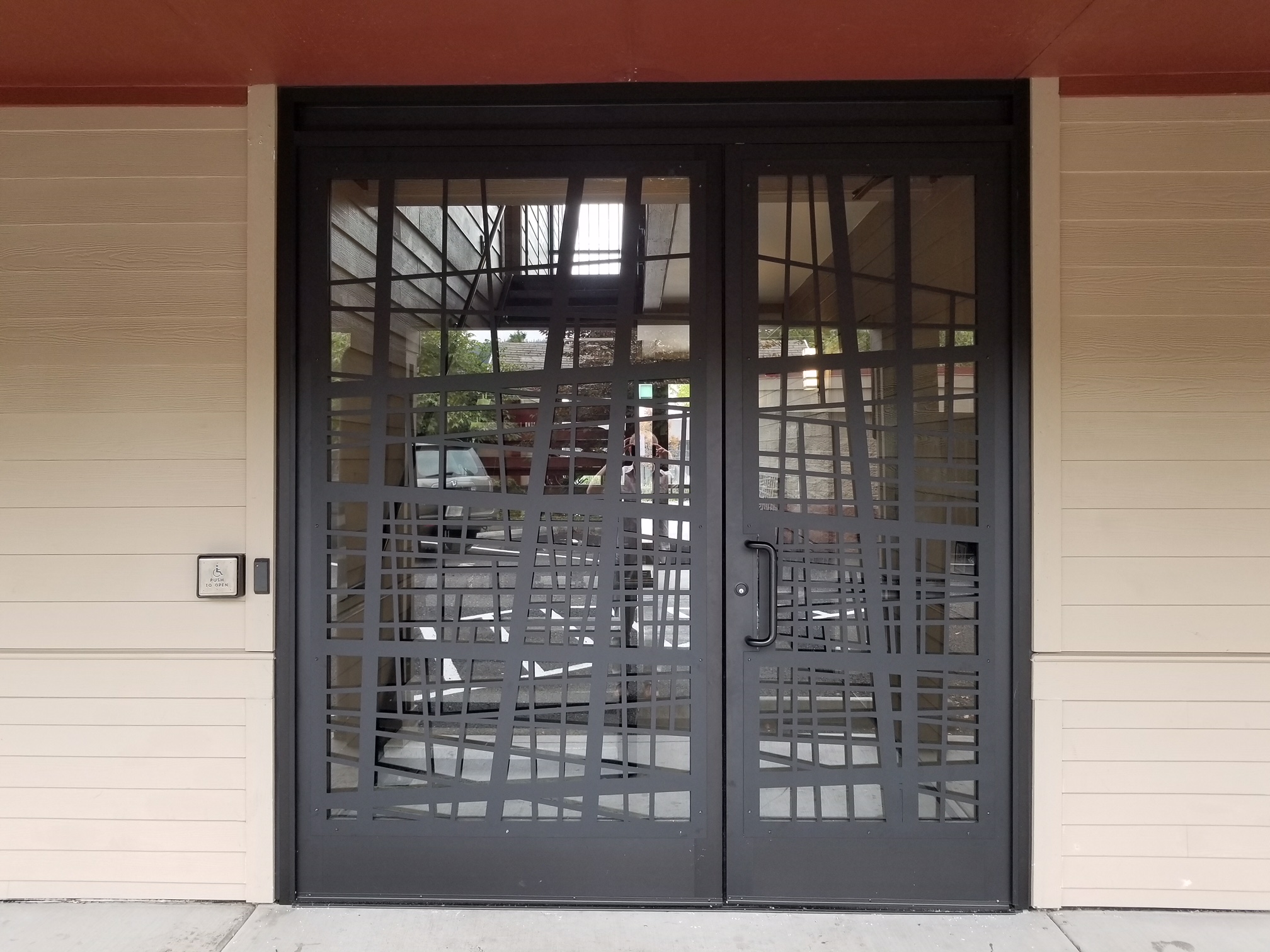 Decorative panel chopsticks gate
modern out of the box gate
laser cut panels with hand built leaf detail
laser cut grass double door gate
"the peacock" laser cut and hand built gate
Arched gate with modern flowers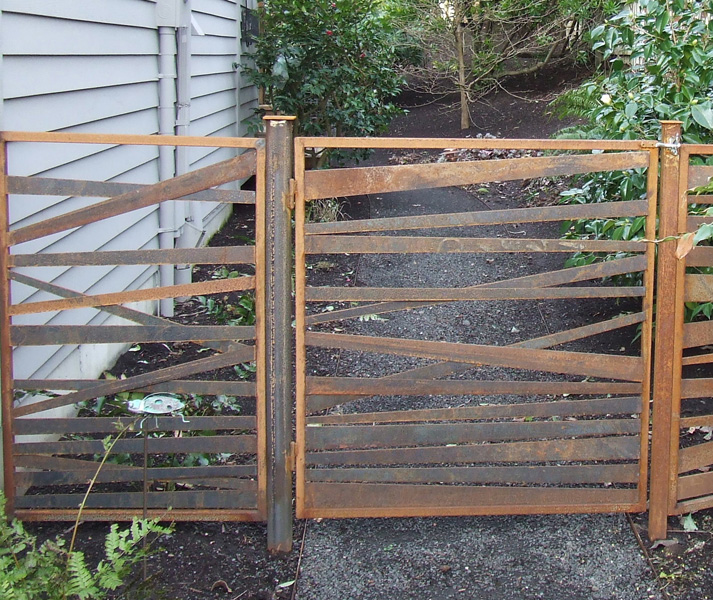 short narrow slatted gate & side wall
Alberta Street style wide slatted gates.
Laser cut grass truck gate.
Belmont Sreet Sub Station, PGE
Jill Torberson was commissioned by PGE to create artwork for this inner city sub station. Rather than try to hide the station, Jill uses it as a backdrop for a modern cityscape design.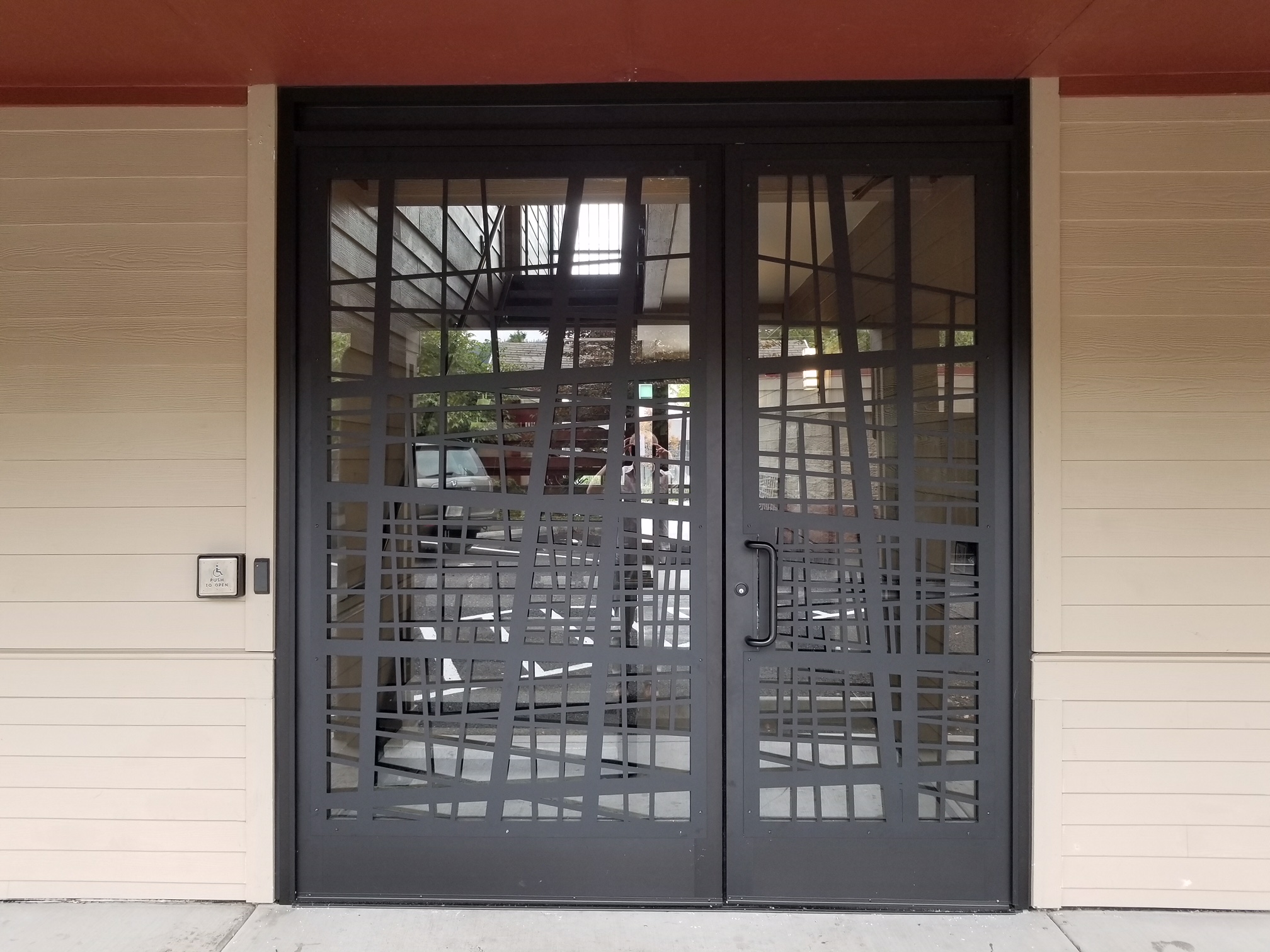 Security gates, Louis York Apartments, St. Johns.